Some people have been asking me to post an itinerary online so they can see in advance where my travels will take me. So here is my provisional plan for the next few weeks – and beyond: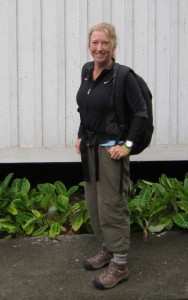 ASIA
July 24-26: Phnom Penh
July 27-29: Manila, Phliippines, to give presentation to Young Presidents' Organisation
July 30-Aug 6: Palawan, Philippines – two presentations at the El Nido Resort, where I will be a guest of Mr Vince Perez, chairman of WWF Philippines
Aug 7-Aug 13 – Probably Hanoi, Vietnam, but still TBC
Aug 14-18: Hong Kong – presentations to Royal Hong Kong Yacht Club and Royal Geographical Society (organised by Doug Woodring of Project Kaisei)
Aug 19: Sail from Hong Kong to Long Beach on board the container ship Hatsu Courage (booked through London agency Cruise People)
NORTH AMERICA
Sept 3: Arrive Long Beach
Sept 8: Arrive Asheville, NC, for start of speaking tour of US/Canada – more details will be published when my schedule is finalised. Check in at this blog around Sept 6.
Sept 8-Sept 21: Asheville, Atlanta, Dallas, Washington DC
Sept 22-25: Climate Ride California from Eureka to San Francisco
Sept 26-Oct 18: Resume speaking tour of US/Canada: San Francisco, Vancouver, San Diego, Minneapolis, New York
Oct 19-24: Coastal Rowing Championships in Istanbul, Turkey
EUROPE
Oct 25: Arrive London for Plastic: Where Do You Think It Goes? events
Until Jan 14: around the UK, possibly also Ireland
2011
AUSTRALIA AND ANTARCTICA
Jan 14-Jan 24: Sydney
Jan 25-Feb 4: Ushuaia and Antarctica (speaking on board National Geographic Explorer cruise ship for Lindblad Expeditions)
Feb 5-15: Brisbane
Feb 16-23: Melbourne
Feb 24-March 31: Fremantle
March 31: launch on Indian Ocean
EUROPE
Sept-Oct: speaking tour of Norway, Germany, France, Belgium, possibly UK
And apart from that, my time is my own….