Further to my blog about the perils of adverse winds and inconveniently-placed islands in the Western Pacific, I sat down and browsed through the wind patterns for the various months of the year on the COGOW website – and thought I'd found a solution. November to February looked just lovely – nice winds out of the East, whisking me gently towards Australia.
So I emailed Lee Bruce, my weatherman (not to be confused with Bruce Lee, who is somebody else entirely). And found out why he had not suggested this alternative. It's typhoon season. About 5 cyclones near my route each season.
His understated opinion on this was: "Lots of possibilities when it comes to TCs. Waves can be 5m to 10+m, and changeable depending on your location and the cyclone's movement and strength. Although the storm that hit Pink Lady [another rowing expedition routed by Lee, that ended rather dramatically] was not a hurricane in the strict meteorological definition, it was like tangling with a CAT 1 cyclone. So there's enough to worry about with TCs, and I would lean toward avoiding that season if you can."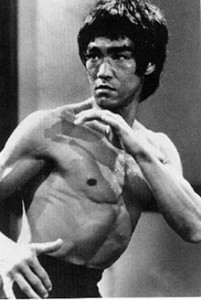 Ah.
I was almost tempted – which would I prefer? 100 days of frustration and discomfort, or 90 days of fair conditions + about 10 days of abject terror, spent strapped to my bunk as my boat rolls around in 30 foot waves. An interesting philosophical question that might reflect on general attitudes to life – which would you prefer? The crazy rollercoaster ride, or the constant grind?
But I suppose safety must come first. So typhoon season is best avoided, no matter how unappealing the alternative.
So it's a big NO to typhoons – although a tycoon or two would be handy right now, as my fundraising endeavours continue to yield precious little.