Matt McFadyen is a record-breaking polar adventurer and sailor, and now an inspirational speaker with Peak Teams. He has been on three expeditions to the North Pole, becoming the youngest Australian to do so, and two long-haul sailing expeditions to Antarctica – in fact, that's how it all started, back when he was just 22 years old.
And last summer, he and his teammate Cam Webb paddled and sailed the Northwest Passage, covering 2,000 km, or about 1,250 miles in old money, over the course of 41 days.
Excellent Plan vs Mother Nature
I know all too well that feeling of:
Excellent plan meets Mother Nature -> Excellent plan loses, every time.
So when Matt talked about the rapid readjustment that took place when their plan to row the Northwest Passage ran into unexpected weather and ice conditions, I could completely relate. I'd thought I had been extremely well-prepared for the Atlantic in 2005, but how was I to know it was going to be a year of unprecedented storminess? **it happens, and probably even more so in the Arctic, where temperatures and hence ice coverage are changing in ways unknown in human history.
There were two main things I took away from this conversation with Matt (although there was a lot more besides, but you'll have to listen to the full podcast to get the benefit): one psychological and one environmental.
1. When the parameters changed, Matt and his teammate Cam had to step back, in mid-adventure, and figure out what was most important to them. Was it achieving their original objective? Or was it to remain good friends – and colleagues – and enjoy the journey as much as circumstances would allow?
I have the greatest respect for them for deciding that friendship and enjoyment were more important than attempting to achieve what was now an unfeasibly difficult objective. Who knows – maybe they could have done it, but that prize would have come at what they agreed would be an unacceptable cost. That takes real maturity.
I suspect that many of us can relate to that – possibly in a different context. You can achieve your goal, or you can preserve your relationship. Which is more important to you?
2. The Arctic is changing rapidly. An upcoming Adventure Podcast with polar explorer Rosie Stancer will also raise this subject. The effects of climate change are not felt uniformly around the world, and generally the Poles are feeling the effects more, casting the future of land-to-North-Pole expeditions into doubt.
Paradoxically, the unusual thawing of the ice caps is allowing easier exploitation of the fossil fuels that lie thereunder, and the easier transportation of oil and coal across the Arctic Ocean, thereby accelerating the thawing process. Just because we can doesn't mean we should.
Again, as with Point 1, we should step back and think about what our priority should be. The short-term objective, or the longer term relationship – with our planet?
"The secret to success…start small, celebrate your progress, and build momentum. To be honest, that's not the secret, you know this already. The real secret is having the discipline to consistently practice doing these things." (Cam Webb, Matt's teammate)
To subscribe to the show via RSS or iTunes, please click on the appropriate button below.
Show Notes
A thank you to our sponsors, Audible.com. To claim your free audiobook, please follow the Adventure Podcast affiliate link
6:00 Matt's adventurous childhood – and mother
7:15 Matt's first expedition (and almost his last) – through the Southern Ocean to Antarctica
13:15 The North Pole – winning every day
16:15 How Matt motivates others
20:30 The future of the Arctic ice cap
22:00 The logistics of rowing/sailing the Northwest Passage
25:00 When plans meet reality, and adapting the plans to accommodate the reality
29:00 Iridium Red Spot Beacon
31:00 Climate change and the impacts on the Arctic peoples – and adventurers
33:30 Matt as a motivational corporate speaker
38:20 What next? North Pole? South Pole? Decisions, decisions….
Links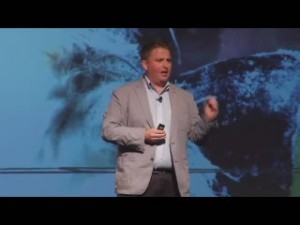 Matt the speaker – you have to check this out!
Beyond the Circle – rowing the Northwest Passage
An especially inspiring blog post from Beyond the Circle