Speaking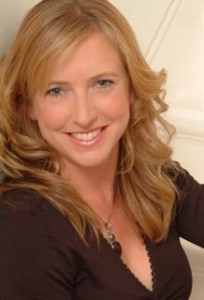 Roz Savage MBE is an ocean rower, environmental campaigner, author and speaker. She holds four world records for ocean rowing, including first woman to row solo across the Atlantic, Pacific and Indian Oceans. She has rowed over 15,000 miles, taken around 5 million oarstrokes, and spent cumulatively over 500 days of her life at sea in a 23-foot rowboat.
A latecomer to the life of adventure, she worked as a management consultant in London for 11 years before deciding there was more to life than a steady income and a house in the suburbs. In 2010 she was named Adventurer of the Year by National Geographic. She was appointed a Member of the Order of the British Empire in 2013.
For more information and full bio, check out the About Roz page.
Reviews:
"Heroic, epic, inspiring, historic."  (Sir Richard Branson)
"A creative way to raise consciousness—what a fantastic adventure!"  (Paulo Coelho, bestselling author)
"Roz is both courageous and utterly committed. She combines epic adventures with valuable education, and has inspired countless people to take responsibility for our environment." (Zac Goldsmith, MP)
"Courage is contagious. Stand close enough to Roz Savage and you just might catch it." (Damien Rice, musician)
"You were spectacular! I have received so many enthusiastic responses from people in the audience in the days afterwards. They just loved your natural charm, your articulate British sense of humor, and how you actually pulled it off and lived to tell the story! You made them come alive that evening at ExplorOcean. You made a lot of new friends in Newport Beach!" (Tom Pollack, ExplorOcean, California)
"A triumph." (Judy Longworth of University College, Oxford)
Bookings can be made by contacting:
USA: Steven Barclay Agency, Petaluma, California. Office: +1 707 773 0654, email.
UK: Performing Artistes. Office: +44 (0) 1932 590 376, email.
Australia and Asia: Luke Corporate Speakers. Office: +61 418127486, email.
Click below to view the video of Roz onstage at the TED Conference in 2010:
And at Hay House's I Can Do It! Conference in San Jose, March 2013.