Speaking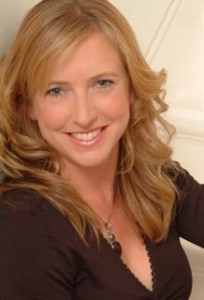 Bookings can be made by contacting:
Miriam Staley at WeMakeWaves.com
Tel: +44 7771 707951
Email: miriam@wemakewaves.com
Key Skills in:  Business psychology  •  Change  •  Featured Speakers  •  Inspiration  •  Leadership  •  Mental toughness  •  Mindset  •  Motivation  •  Personal development  •  Resilience  •  Women
Record-setting ocean rower Roz Savage is a world-renowned speaker who inspires audiences with her story of personal transformation from underachieving office worker to world class adventurer. She helps them believe in the possibility and necessity of personal transformation, to create powerful visions of the future, and to find the inner strength and self-esteem to make those visions a reality.
After earning a law degree at Oxford, Roz spent the first 11 years of her career working as a management consultant, braving nothing more threatening than rush hour on the London Underground. After an environmental epiphany she made a radical career change and reinvented herself as an adventurer, becoming the first woman to row solo across the Atlantic, Pacific and Indian Oceans, using social media to share her story and eco message with tens of thousands of followers.
Having spent a total of 520 days alone at sea, rowing for 12 gruelling hours a day, Roz has become a expert on what motivates or demotivates us, how to tackle overwhelming challenges in unpredictable conditions, and how to manage our minds for maximum effectiveness.
She has combined that self-taught expertise with principles from psychology, neuroscience, and leadership theory, to inform and inspire tens of thousands of people across six continents. Past speaking engagements include Google, eBay, National Geographic, the Royal Geographical Society, TED and TEDx, plus numerous schools, universities and corporations.
In 2010 she was named Adventurer of the Year by National Geographic. In 2012 she was selected from 3,000 candidates to be one of 16 World Fellows at Yale. In 2013 she was appointed an MBE (Member of the Order of the British Empire) in the Queen's Birthday Honours.
Roz's inspiring presentations can help your staff to develop greater self-awareness, improving their ability to keep an even keel while surfing the waves of change. Using her ocean stories to illustrate principles from the worlds of psychology and neuroscience, she will provide tools for staying calm in times of stress, avoiding overwhelm and burnout. She will help teams establish shared values and goals, and a common language that will improve communication while challenging and supporting each other in the pursuit of higher standards. Your company will benefit from greater adaptability to changes both internal and external, with a workforce empowered to make better decisions in support of an aligned purpose and direction.
For more information and full bio, check out the About Roz page.
KEY THEMES
Vision and values in leadership
Resilience in an unpredictable world
Empowered decision-making
Success and self-esteem
Motivation and mind management
Redefining success for a sustainable future
TESTIMONIALS
"Roz recently spoke to Gannett employees about ways to face stormy seas on the path to transforming our business. Her lessons in grit and perseverance will help anyone navigating today's rapidly evolving business landscape." – Maryam Banikarim, Gannett Co., Inc.
"You are a natural presenter and so quick on your feet. You adapt to the audience and your delivery is so natural. You make it appear effortless which is the mark of a true professional." – Scott Balogh, World Presidents Organisation
"Women were still talking about you after the conference ended. What a tremendous inspiration you were, and are, to all of us. Thank you, thank you, thank you." – Amy Belivacqua, YaleWomen
"A triumph." – Judy Longworth, University College, Oxford
MEDIA
Roz's YouTube channel highlights various presentations, including her TED talk.
Roz has appeared on numerous TV channels including CBS, ESPN, Fox News, Channel Four and the BBC, and has been a frequent guest on various radio stations including NPR, BBC (Radio Four, World Service), and the Australian Broadcasting Corporation.
She has been featured in a wide range of newspapers including the New York Times, San Francisco Chronicle, The Daily Telegraph, The Guardian, The Sunday Times, The Observer, The Daily Mail, The Express and the Evening Standard. Magazine articles include Grazia, Red, Outside Magazine and Fortune Magazine. She has written for numerous magazines and websites including Forbes and the Huffington Post, and contributed to several books on conservation, adventure, lifestyle and women.
The documentary film based on her Atlantic voyage was screened in 32 countries around the world as a finalist in the prestigious Banff Mountain Film Festival.
Roz has published two books: "Rowing The Atlantic: Lessons Learned on the Open Ocean" (2009) and "Stop Drifting, Start Rowing" (2013).
Click below to view the video of Roz onstage at the TED Conference in 2010: